Taos Soil & Water Conservation District
Serving the Citizens & Landowners of Taos County
About Taos SWCD

Taos Soil & Water Conservation District is a member of the New Mexico Acequia Association, New Mexico Association of Conservation Districts, New Mexico Conservation District Employees, Northern Rio Grande Resource Conservation & Development Council and the National Association of Conservation Districts.
Upcoming Events
Join the Taos County Cooperative Weed Management Area group for their annual free Lecture and Weed Tour – Friday, July 8th

Click here for more details and registration contact…   July 8 Flyer
July 7th at 3 PM. Join Alianza-Agricultura and RegenAgLab for a discussion on Soil Health Testing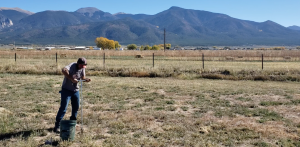 POST-WILDFIRE RESOURCES FOR LANDOWNERS:
Soil Erosion Control After Wildfire 
The office is open to the public daily from 8 – 5 pm.
Taos County SWCD History Project
"The history of every Nation is eventually written in the way in which it cares for its soil."
President Franklin Roosevelt
March 1936