Taos Soil & Water Conservation District
Serving the Citizens & Landowners of Taos County
About Taos SWCD

Taos Soil & Water Conservation District is a member of the New Mexico Acequia Association, New Mexico Association of Conservation Districts, New Mexico Conservation District Employees, Northern Rio Grande Resource Conservation & Development Council and the National Association of Conservation Districts.
Upcoming Events
Taos SWCD will be hosting a booth at the Taos County Fair from August 20-22, 2021.  Come visit our booth to learn more about our programs or to check out demonstrations exploring soil health and Taos County's groundwater situation.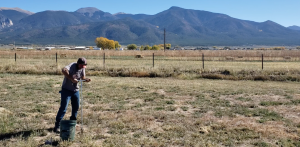 Taos SWCD is adhering to recommended Covid-Safe Best Practices for Office and Call Centers.  The office is open to the public daily from 9 – 5 pm.
Taos County SWCD History Project
"The history of every Nation is eventually written in the way in which it cares for its soil."
President Franklin Roosevelt
March 1936