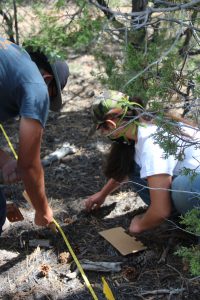 2021 Temporary Field Work Opportunities
Taos Soil and Water Conservation District, in partnership with Rocky Mountain Youth Corps and the Cerro Negro Forest Council, is pleased to offer  Student Forest Monitor positions during the summer and fall seasons. The positions are open to individuals 16 years or older who are interested in pursuing careers in field science and natural resource conservation. The work conditions will be in remote forest locations, will be team-based and scientific in nature, and will be limited to less than 20 hours per week.
StudentForestMonitor_Summer2021_TSWCDJobDescription
The Summer Forest Monitoring Team was hired and completed 1 month of field work this summer.  Please check back in early September for the fall season application and details.