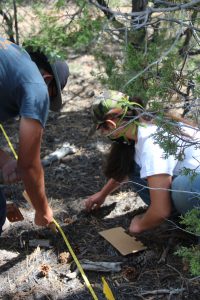 Temporary Summer 2021 Field Work Opportunities
Taos Soil and Water Conservation District, in partnership with Rocky Mountain Youth Corps and the Cerro Negro Forest Council, is pleased to offer 6 Student Forest Monitor positions for this summer. The positions are open to individuals 16 years or older who are interested in pursuing careers in field science and natural resource conservation. The work conditions will be in remote forest locations, will be team-based and scientific in nature, and will be limited to 2 field days per week during the period from June 21 to July 16, 2021.
Student Forest Monitor  Application letters are due by email or dropped off at the Taos SWCD office (220 Chamisa Road, Taos, NM 87571), by Tuesday, June 9 at 4:00 p.m. MST.
Click here for more information and to apply: StudentForestMonitor_Summer2021_TSWCDJobDescription