Taos SWCD board and staff have long supported youth conservation education throughout Taos County. Elementary and middle school students throughout the county benefit from regular programs such as the Celestino Romero Conservation Education Camp (July) and the Food, Land, and People Project (3rd-8th grades). Taos SWCD supports county high school students by sponsoring school Envirothon teams and offering seasonal field science employment.
From NACD News (click here for original article):
WOULD WE STILL HAVE FOOD IF THE POLLINATORS DISAPPEAR?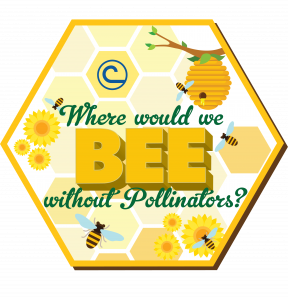 What do tomatoes, basil, coffee and alfalfa have in common? On the surface, it appears to be very little. However, there is one thing they do share: They all owe their existence to the service of pollinators.  
Grocery stores would be rather empty without the hard work of bees, birds, butterflies, bats and other pollinators. One out of every three bites of food we eat or beverages we drink every day are because of pollinators. That's a whole different range of foods, from fruits to nuts to vegetables. But despite the importance of pollinators, they are taken for granted all too often.  
If the pollinators that help provide so much of the food we eat were to vanish, what would we do without them? We would starve. That's why protecting pollinators is essential to the survival of our daily food supply. Bees, for example, are facing a huge challenge to their survival due to pesticides, parasites, disease and habitat loss. Without bees, we would no longer be able to enjoy our favorite foods if they die out. Examples of bee-pollinated crops include watermelons, cantaloupe, citrus, apples, cucumbers, squash, most berry crops, broccoli, nuts, asparagus and more.  
Click on the following links for fun pollinator activity books!
tswcd.org/…/Level-4-Pollinator-Activity-Book.pdf
Grades K-1
Grades 2-3
Grades 4-5
Grades 6+
---