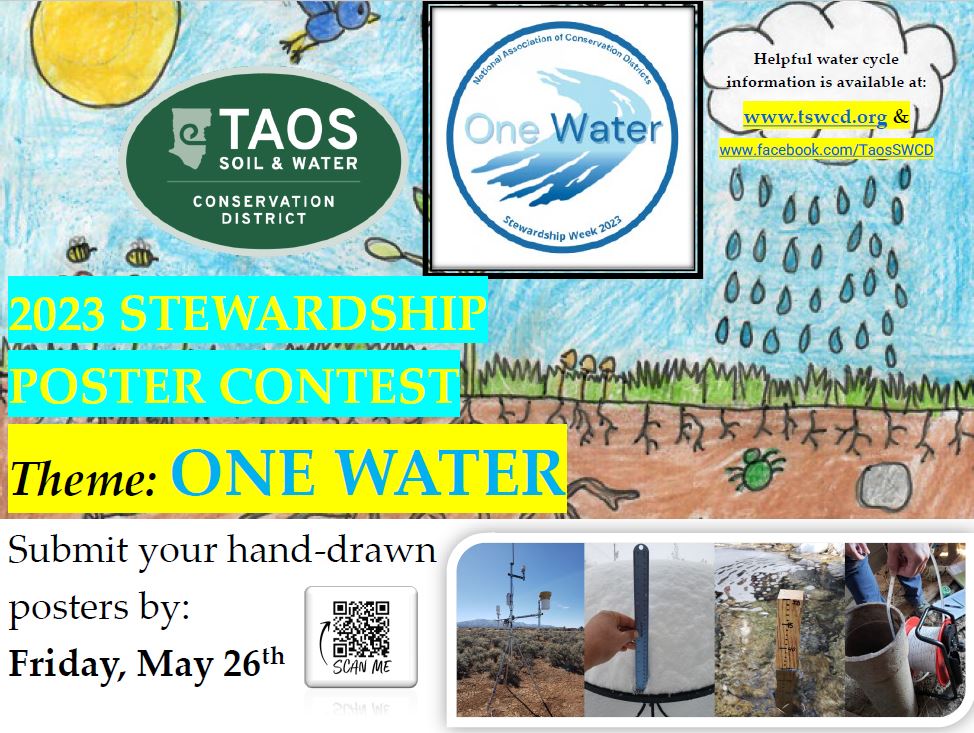 The 2023 National Association of Conservation Districts (NACD) poster contest theme is ONE WATER. As humans, we are challenged to take care of our waters that sustain us and the animals, plants, and ecosystems that love. To take care of something, we first must understand it. All of our waters are connected through the path that water travels in the water cycle. From the sun's energy driving evaporation, to the force of gravity pulling down precipitation, all parts of the water cycle are connected – ONE WATER!
Water, whether used for domestic or agricultural purposes, is the life blood of our community. Stewardship is an essential part of the strategy needed to ensure the availability of this resource for future. Taos SWCD is committed to supporting landowners, resource managers, and our youth with the information needed to be responsible stewards of our water resources.
All Kindergarten through 12th grade students in Taos County are eligible to enter a poster.
Congratulations to this year's winners!